Built-in wireless networking makes LEDs the new node of an energy-smart building.
LED lights, which are far more versatile and energy efficient, can also be "smart"!  With smart controls, you can save energy by turning them off when people leave the room or dimming when daylight shines through the windows.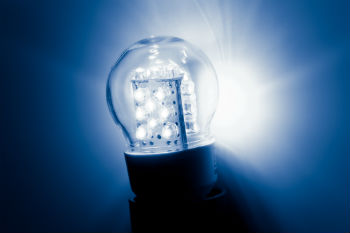 Data collection and analysis can be done to indicate which lights are starting to fail, or which parts of a building are consuming more energy.  In essence, the light fixture can become the new node of an energy-smart building!
While we have a long way to go to get there in the slow-to-change lighting industry, smart, networked LEDs is a technology advancement that is inevitable.
And Marvel Lighting and Daintree Networks just upped the ante by building built-in wireless networking into a new crop of LEDs that they will be unveiling next week at LightFair International Expo (April 23-25, 2013).