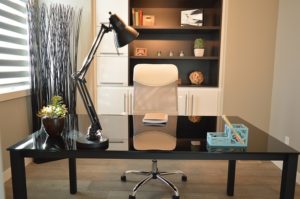 So, you've done your homework, outlined your budget, and decided to make the big leap into the LED revolution by installing LED light bulbs in your Scottsdale home. But where exactly do you start?
Go All In…
If you've got deep pockets and don't mind the cost of replacing all of your home's existing lights, then go ahead and replace each incandescent bulb, halogen, or CFL with an LED as quickly as you can. You can expect the energy-savings of using efficient lighting to show up in your bill immediately, and your investment will pay for itself over the years to come.
… Or Start Slow
But if the idea of a complete retrofit in your Scottsdale home sounds too daunting and expensive, don't worry. You can make a gradual witch to LEDs and still enjoy the energy savings they offer. You can start your retrofit by switching one-quarter of your home's existing lighting to LEDs; the setup costs of this phase shouldn't be too hard on your wallet, and you can still see its impact on your utility bill.
Now that we know it's possible to start your upgrade slowly get significant energy savings, the next question is which bulbs to replace first.
Start with High-Use Areas
The easiest way for Scottsdale homeowners to figure out where they should start replacing their lights is to list down the places where you're using lights the most. These areas will make the biggest impact when you change their lights to LEDs. Start with the following:
Family Room or Den – Many families spend most of their time at home in the den or family room's sofa, watching television or just entertaining guests. Observe which lights get the most usage here, and switch them to LEDs.
Home Office – If you work from home, your home office just might be one of the biggest contributors to energy consumption in your house, adding an additional 8 hours of lighting usage 5 days a week. And given how your computer, cellphone, and other office electronics are seeing use, it helps to reduce electricity consumption in every way you can.
OF NOTE: You should also ask your accountant if the cost of installing LED light bulbs in your home office can be included as a tax write-off.
Garage – For homeowners who spend a lot of time in their garages doing automotive work or working on DIY projects, it pays to replace the lights in this space to LEDs. Seeing as how the average garage doesn't have too many light bulbs, it should be easy to replace all your overhead lights with LEDs. You won't have to feel bad when you forget to kill the lights after moving the car inside at night.
Honorable Mentions
Bathrooms – If you're someone who likes to spend many nights soaking in warm water in the tub as a way of relaxing, consider replacing your bathroom lights with LEDs.
Hallways – Hallway lights often get high lighting usage, especially if the safety of your kids is a priority.
Outdoor Paths – Brighten up outdoor paths and walkways with LEDs. You get brighter lighting for much less energy than halogens.