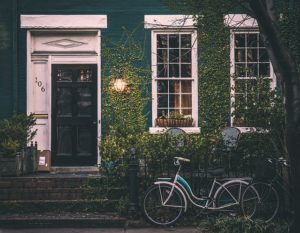 Contrary to popular belief, a super bright landscape is not what you want for your Scottsdale home's outdoor spaces.
When we're outdoors, we don't need as much light as we do inside our homes in order to make out patterns, shadows, and light. And besides, do you really want to come home to a yard that's as bright as a Jumbotron on Times Square?
When it comes to landscape with LEDs, the key is to take the time to walk around your property and consider the following basic factors.
1. Which LEDs Do You Buy?
One thing you need to remember is that the appearance of light changes during the day and night. This factor will be critical when choosing what LEDs to use for your pathways, garden, and other outdoor spaces.
Still, some rules still apply to landscape lighting, such as intensity, color temperature, and color rendering index (CRI). "Warmer" LEDs at around 2700 Kelvin are visually appealing—anything higher and you risk creating a cold and contrasty effect.
Perhaps even more important is the need to layer lighting to create a pleasing aesthetic effect.
General lighting – Provides overall lighting for the entire outdoor space
Task lighting – Provides light for a specific purpose, such as lighting pathways and entryways
Accent lighting – Provides light used to draw attention to areas of interest
When buying LED lights for landscape lighting, you want to get a combination of floodlights, spotlights, and solar-powered path lights among others. LEDs are perfect for outdoor lighting due to their durability, low-energy consumption, and availability in a wide variety of colors.
2. Where to Place Your LED Lights
While there's nothing stopping you from placing your landscape lights anywhere you please, some areas of your outdoor spaces deserve special attention.
Pathways – Well-lit paths are not only visually appealing, they're also an important safety feature to prevent your family and guests from tripping and stumbling in the dark as they enter your home
Entrances – Entry points also need lighting for aesthetic and practical purposes. Be sure to place LED fixtures on either side of any doors and entry points in your landscape
Steps – Simplicity goes a long way when lighting outdoor steps; you can insert low-voltage LEDs in the risers or treads of your steps
Decks, porches, and patios – You can get creative when lighting these areas. For example, you can install cap lights on banisters, downlights on the posts, or wrap string lights around the railings.
Driveways – Recessed spotlights installed on the path leading to your car port/garage provide a subtle and elegant way to illuminate your driveway. Simply position them at regular intervals along your desired route.
3. How to Contain Light Pollution
Outdoor light pollution is another reason why it's important to choose the right lighting and why, more often than not, less light is better than more. Having too many lighting fixtures, or fixtures that were poorly installed, can cause excess light to shine into your indoor spaces. It can also create unsightly glare and wash out natural light from the moon and stars.
Below are a few ways to prevent this problem:
Be careful when positioning and aiming your lights – Avoid placing lights close to windows to reduce spillage into your rooms
Diffuse light – Fixtures with shielding and reflectors can help diffuse light and reduce glare
Use low-lumen lights – Low light is always better than harsh lighting
If all this sounds too complicated, you can always consult the services of a lighting or landscape designer. They can provide the proper lighting recommendations based on your Scottsdale home's needs, goals, and outdoor setup.