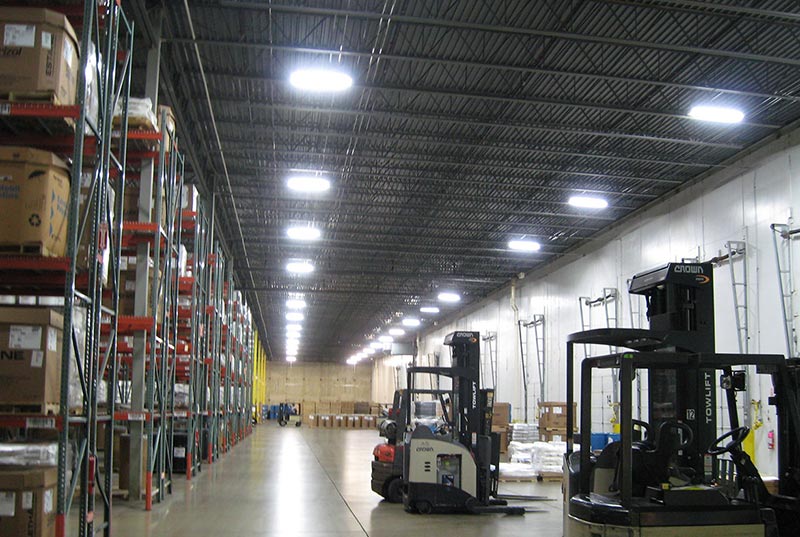 For commercial and industrial businesses in [city], the trend is pretty clear. Across the metro area and beyond, operators are upgrading their facilities with energy-efficient LED lighting systems.
But even for larger companies, LED lighting upgrades aren't cheap. Even a small-scale LED retrofit for an office building or small warehouse can be prohibitively expensive, leaving some small operators in the dust when it comes to cutting energy bills.
Cutting your LED project costs is all about Utility Incentives. In [city] and across the county, utility companies are offering big savings in exchange for LED upgrades. Whether you're looking to perform an LED retrofit on an existing facility, or you're designing a new commercial LED lighting system, there is almost certainly a utility incentive that you should be taking advantage of.
Here's how.
Why Commercial LED Rebates Are Important
The cumulative savings associated with an LED utility rebate can be huge. In addition to the massive reduction in the monthly energy bill, utility companies offer additional rewards to help reimburse business owners for the cost of the upgrades.
A utility rebate can significantly lower the total project-cost of any energy-saving project. This means that business owners (and their financiers) will be able to recoup their investment much more quickly.
The utility company also has a large incentive to offer these rebates. By lowering the overall power consumption rate, these companies can avoid expensive upgrades and expansions. Offering these LED rebates to their customers end up being much more affordable than building new energy infrastructure.
The LED Lighting Products Qualified for Utility Rebates
There are several thousand utility companies operating in the United States, and a large majority of them are offering clean energy rebates. These rebates are not hard to understand, and in most cases the list of approved project costs is readily available from the utility website.
Specific utility rebates will vary depending on which utility company you're plugged into. In most cases, it's possible to find LED products that qualify for more than one rebate at a time.
LED Lighting Controls Rebates
The number of American utility companies that offer rebates for smart lighting control systems is rapidly growing. These prescriptive rebate programs reward businesses for the installation of programmed lighting controls. These smart systems are one of the easiest ways to cut down on energy usage, so they should be the first place you start when looking for rebates.
Prescriptive LED Lighting Rebates
Most utility companies have a list of prescriptive rebates available. These are pre-set project rebates that are associated with specific LED products or other energy-saving equipment.
Custom LED Utility Rebates
Some commercial projects might be eligible for custom rebates. This type of rebate might be necessary for large or complicated projects where the total energy savings is not immediately apparent. Custom rebates often require that the energy savings potential be clearly demonstrated and approved beforehand.
Midstream LED Rebates (for Distributors)
With many LED lightbulb purchase, customers are already taking advantage of midstream rebates. These are wide-scale product buy-downs that made LED products more affordable for distributors. This means more products on the shelf, and at a lower price for consumers.
Cut the Cost of Your Next Commercial LED Project with Utility Rebates
Visit your utility company's website for more information on what utility rebates you might be eligible for. With a little research and some careful planning, it's possible to choose LED products that qualify for multiple rebates at once.