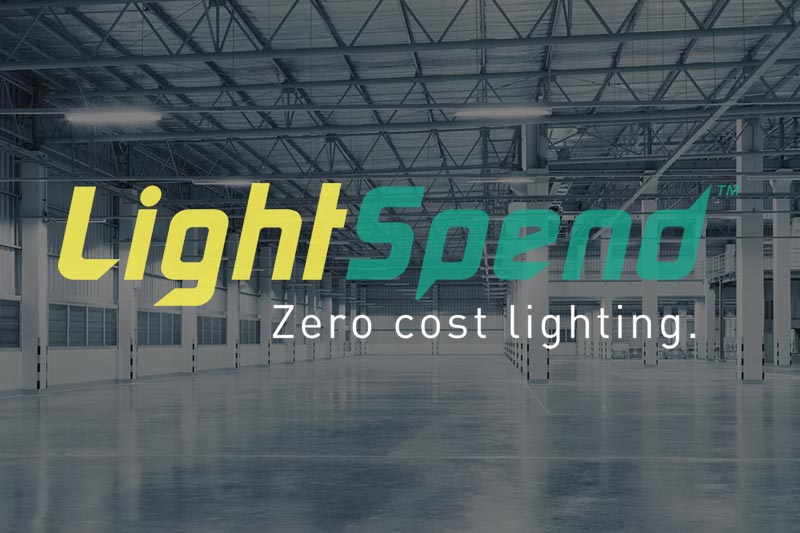 No matter what kind of business owner you might be, it's hard to turn your nose up at the long-term energy savings that are created by switching to commercial LED lighting. While this is especially true for large manufacturers and bigger businesses, even small operations can achieve a noticeable reduction in their energy bill by making the switch.
Unfortunately, not everyone can afford the up-front costs of a commercial LED retrofit. Industrial LED systems are even more expensive, especially when they're designed and installed correctly.
For most people, the long-term savings associated with LEDs make it easy to justify the cost of a retrofit as a capital expenditure. After all, calculating the rate of return on an LED system is pretty simple, and in many cases, big utility incentives are available for qualified products.
But now, with no cost LED lighting, making the conversion doesn't have to cost you a dime.
What is No-Cost LED Lighting?
Across the country, utility companies, system designers, and LED manufacturers are teaming up like never before to bring clean, efficient lighting to as many people as possible. The result is a growing number of no-cost LED lighting programs, which allow business owners to install top-of-the-line LED lighting tech without having to spend a dime.
Sound too good to be true? Here's the thing: with no-cost LED programs, the energy savings from switching to LED are actually shared between the facility owner and the program operator. Meanwhile, manufacturers and distributors are enjoying an uptick in sales. The result is a true win-win-win scenario, which is increasingly rare in today's climate.
The Benefits of No Cost Commercial LED Lighting Programs
Depending on where you're located, the details might vary. But in general, the programs allow business owners to:
Eliminate all up-front costs of upgrading to a commercial LED system
Make tax-deductible monthly payments using the money saved from your energy bill
Receive professional auditing, site design, and installation
Are No-Cost Commercial LED Programs Available in [city]?
New programs are popping up all the time and all across the country. In [city], the LightSpend program is one of the easiest ways to get a new commercial LED upgrade without paying any upfront cost. Simply schedule an audit to see if your facility can benefit from the program.
After that, you'll get a custom-designed lighting plan alongside a comprehensive savings review. You'll know exactly how the investment will affect your cash-flow, and how much you'll be saving on the energy bill over time.
Learn More About No-Cost LED Lighting Programs
In [city] and across the world, savvy owners and managers are positioning themselves to take advantage of the big economic recovery, "riding the wave" to new levels of operational success. No cost LED programs are an investment strategy that cost nothing and pay out big time in the long haul.
You can learn more about the LightSpend no-cost LED program here, or visit the blog for all the latest in commercial LED industry news.