What is Lighting as a Service (LaaS)?
The LightSpend™ (LaaS) program creates a reduction in energy usage and cuts down on lighting maintenance by installing new LED lighting at no cost to our customers. The program is a service agreement, and designated as an operating expense not a capital expense on the books. New LED lighting provides large monthly savings. Only a portion of that savings is utilized for LightSpend™; leaving you with additional cash flow from day one!
Why spend your valuable CAPEX dollars on lighting when you can allocate those funds for other company needs? LightSpend™ program agreements take a portion of the energy savings provided by new LED lighting to pay for the entire cost without any upfront costs. Zero, nada, nothing!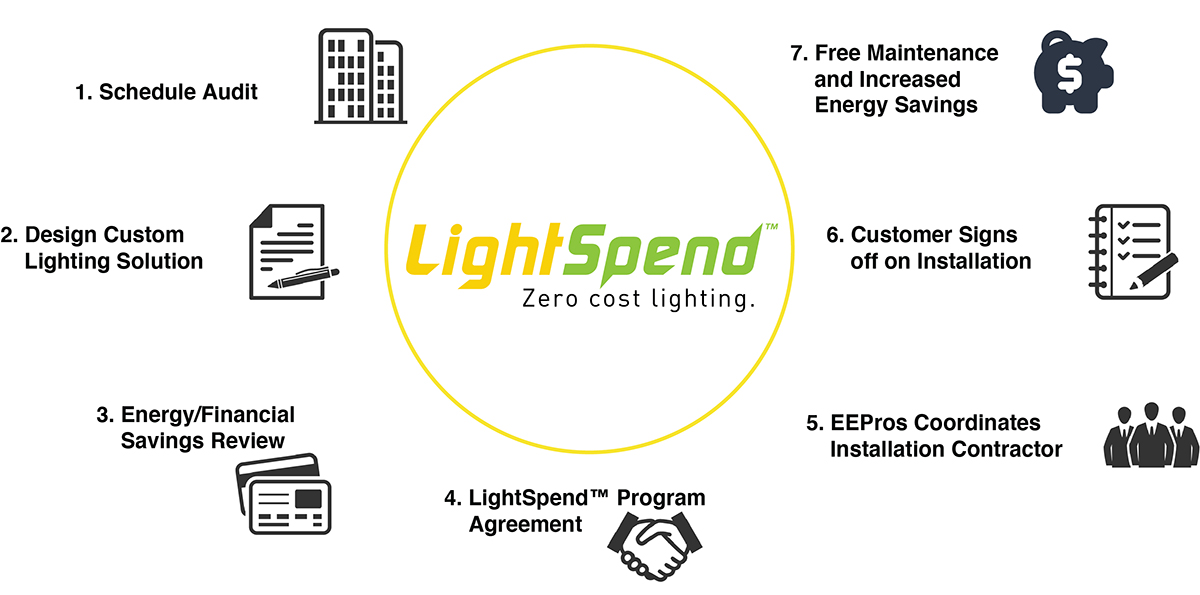 LightSpend™ is an all-inclusive subscription agreement allowing business owners the ability to install energy efficient LED lighting using no upfront capital. Monthly payments cover the new LED lighting, installation, and the ongoing maintenance and warranty while in the program.
LightSpend™ (LaaS) eliminates all upfront costs associated with upgrading commercial lighting systems. Zero. Cost. Easy.™
The transaction is OPEX, not CAPEX, tax deductible, and eligible for rebates.
EEPros provides site/energy auditing, design, product selection, and a 5-year warranty for both parts and labor*.
We coordinate project installation with a local electrical contractor. This is a turnkey solution.
* No labor covered for self-installable light bulbs, see warranty agreement.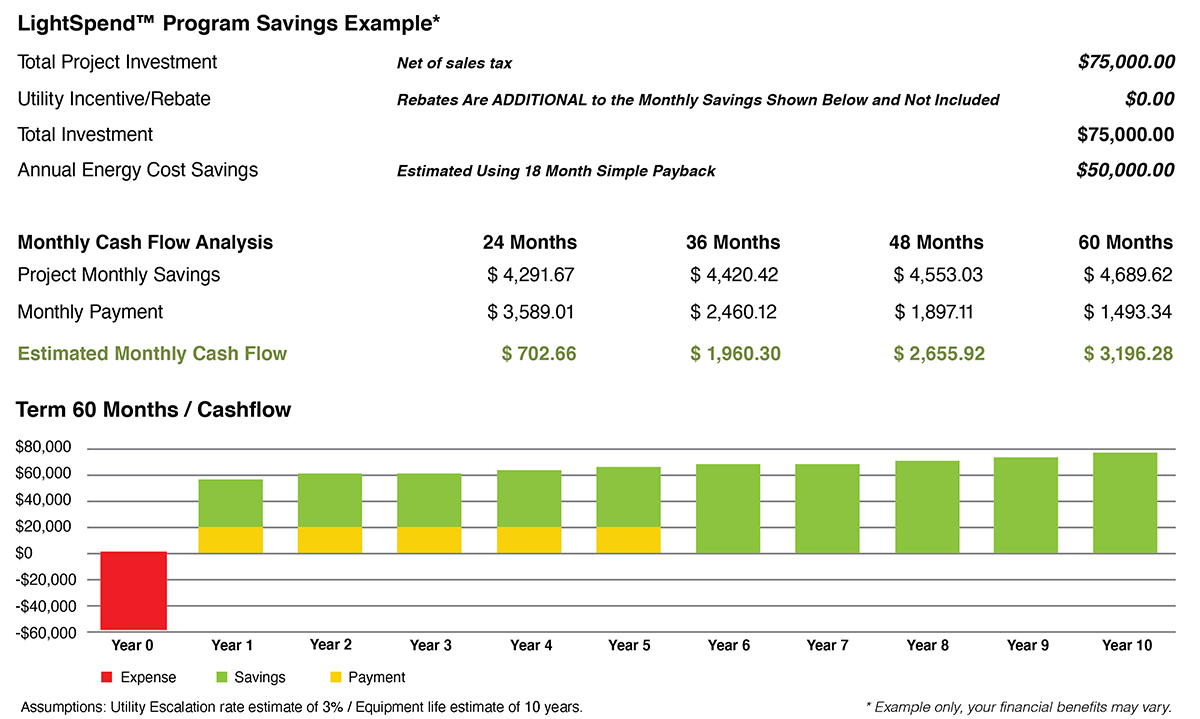 Interested in receiving your free Energy audit and LightSpend™ savings numbers?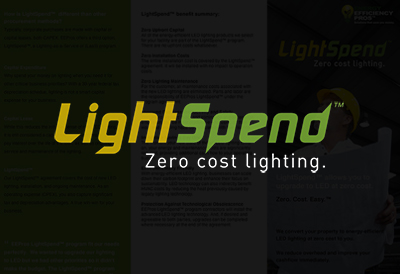 LightSpend™ Brochure
Download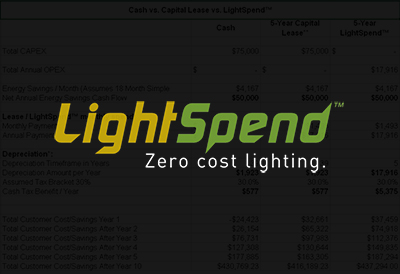 Chart of Cash vs. Capital Lease vs. LightSpend™
Download
What People are Saying
" EEPros LightSpend™ program fit our needs perfectly. We wanted to upgrade our lighting to LED but we had other priorities so it didn't make the budget. The LightSpend™ program allowed us to have our cake and eat it too! "