Energy Audit
Our first step is to take the time to understand your operational needs, challenges and objectives, including energy cost savings goals, budget, timeline, maintenance issues, environmental and sustainability concerns, lighting control, safety and aesthetic issues. This enables us to develop the right solution to meet your needs. We conduct a free, no obligation on-site assessment of your building(s) and existing lighting, and review and collect background materials including floor plans, blueprints and utility bills.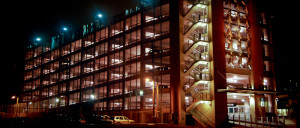 Energy Savings Plan
Next, we provide an energy savings plan that encompasses technical, environmental and financial components:
High efficiency lighting product recommendation
Estimated energy savings
Environmental impacts and benefits
Estimated project cost (including materials, labor, warranty and support)
Detailed financial analysis

Total upgrade cost
Energy cost savings
Utility Rebates and EPACT tax incentives
Breakeven and ROI analysis
Cost to Wait Analysis

Financing Options
Project Proposal and Agreement
The project proposal details any changes or modifications you have requested, and a detailed breakdown of all materials and lights, labor, warranty and support, disposal, design and layout (height and spacing) to maximize lighting efficiency for your facility. Upon acceptance of the proposal, we execute contracts and make financial arrangements to begin implementation of your project.
Implementation and Project Management
Once the project is approved, we source and order the lighting products you require and complete the pre-approval paperwork necessary to secure your rebates. We coordinate all of the steps necessary to manage your project including scheduling installation to minimize disruption to your facility operations.
Delivery and Installation
Products are delivered to your facility and installation begins based on the schedule you have specified. Our installation focuses on getting the job done quickly and safely. We will issue progress reports as needed and provide EPA-compliant disposal and recycling.
Post Implementation Support
After the installation is complete, we will perform a final walk-thru and system test to ensure everything is working properly and all performance metrics are verified. We will complete all necessary project verification steps necessary to submit utility company rebates and satisfy EPACT and other tax program requirements.
Contact Us Today...We're Always Happy to Help!